CORASON
A cognitive approach to rural sustainable development - the dynamics of expert and lay knowledge (International project of European Union 6th Framework Programme )
Term of running: 1.9.2004 – 31.8.2006
The study of changes towards sustainable development in rural Europe as a means of illuminating the shape and dynamics of European knowledge society more generally. We define a knowledge society as one which contains not just one but a plurality of knowledge, expert and lay. These range from the scientific, economic, administrative, and managerial to local, practical, and ecological knowledge, traditional repertoires, trial and error or experientially-based discoveries. We further define sustainable development as a knowledge-based set of practices, within which the expert form of knowledge has been dominant, but to which non-expert forms may make a significant contribution. We seek to identify the dynamics of these different forms of knowledge, and their functioning in relation to economy and society, through case studies in 12 different European countries of rural development projects oriented towards increasing sustainability.
Picture of member of teams from meeting in Dublin
More information: www.corason.hu
---
The aim of the project is complex and systematic collection and analysis of information related to social-economic and demographic phenomena and processes in Czech agriculture and rural areas. The research will cover basic spheres of work and life of agricultural workers and inhabitants of rural areas with regard to their living conditions in rural areas, stabilization of rural settlement and creation of prerequisites for ecologically sustainable social and economic development of the region. The research will have such structure that it will be possible to integrate additional spheres of problems into individual research phases, which will touch the Czech countryside after joining EU . The outcomes of the individual phases will be published and presented for immediate use by local administrative and executive authorities to choose suitable policies for rural development.
1. Name of research: Development of Rural Society
| | |
| --- | --- |
| Year | 2005 |
| Method research | Literature search, analyze of own exiting dates |
| Topic | Development of rural society, un/importance of agriculture in rural context |
| Publication: | Majerová V. a kol.: Český venkov 2005, Rozvoj venkovské společnosti, PEF CZU Praha 2005, ISBN 80-213-1274-2 |
Partial annual projects:
1. Name of research: Institutions
| | |
| --- | --- |
| Data collection | 2001 |
| Method research | Literature search, analyze of literature, background research |
| Topic | Small entrepreneurship, structure, results, issues in business, entrepreneurial climate, valuable orientations of entrepreneurs |
| Publication: | Majerová V. a kol.: Český venkov 2001, Instituce, PEF CZU Praha 2001, ISBN 80-213-0863-X |
2. Name of research: Small entrepreneurship in rural area
| | |
| --- | --- |
| Data collection | November – December 2001 |
| Realization of data collection | Agency Median s.r.o. |
| Method of data collection | Semistandardise questionnaire |
| Respondents | Number = 505, small entrepreneurs in two selected categories (without employees and till 9 employees) from villages till 5000 people in South Bohemia |
| Topic | Small entrepreneurship, structure, results, issues in business, entrepreneurial climate, valuable orientations of entrepreneurs |
| Publication: | Majerová V. a kol.: Český venkov 2002 ? Podniky a podnikání, PEF CZU Praha 2002, ISBN 80-213-1002-2 |
3. Name of research: Current rural area
Data collection

June 2003

Realization of data collection

Agency STEM s.r.o.

Method of data collection

Semistandardise questionnaire

Respondents

Number = 1324, municipal managers of villages till 2000 people

Number = 1634, inhabitants of villages till 2000 people in age between 25 and 64

Topic

inhabitants, family houses and flats, municipal facilities, infrastructure, financial sources, development, social life and participation in, issues

Publication:

Majerová V. a kol.: Český venkov 2003 Situation před vstupem do EU, PEF CZU Praha 2003, ISBN
80-213-1121-5
4. Name of research: Life of young and old people in the countryside
Data collection

May - June 2004

Realization of data collection

Agency STEM s.r.o.

Method of data collection

Semistandardise questionnaire

Respondents

Number = 1518, inhabitants of villages till 2000 people in age categories 18 - 30 and 60 - 75 years

Topic

family and household,.......

Publication:

Majerová V. a kol.: Český venkov 2004 Life of young and old people in village, PEF CZU Praha 2003, ISBN
80-213-1121-5
| | |
| --- | --- |
| Financial source | Internal Grant Agency of the Faculty of Economics and Management CUA |
| Term of running | 2002 |
| Realization of data collection | PhD. students from Department of Humanities |
| Method of data collection | Semistandardise questionnaire |
| Respondents | Number = 300, inhabitants of two villages in the Czech Republic and the Slovak Republic |
| Topic | family and household, labor and conditions, opinion and purposes to changes after 1989, perception of Czech and Slovak relationships |
| Publication: | Majerová V. a kol.: Closing report |
| | |
| --- | --- |
| Financial source | Open Society Found Praha |
| Term of running | 2001 |
| Realization of data collection | research team of Sociological Laboratory, |
| Method of data collection | interviews |
| Respondents | |
| Topic | unemployment in rural areas |
| Publication: | Proceeding of contributions from discussion meeting |
| | |
| --- | --- |
| Financial source | Ministry of Education Youth and Sports, VS97097 |
| Term of running | 6. 11. 1997 - 31.12.1999 |
| Realization of data collection | Agency Median s.r.o. |
| Method of data collection | questionnaire |
| Respondents | Number = 2142, inhabitants of villages till 2000 people in age more than 18 in whole CR |
| Topic | labor, family and household, incomes and expenditure, living conditions, small entrepreneurs, relationship, political and social life, restitutions, life values |
| Publication: | Majerová V. a kol.: Basic Informations - Closing report, ISBN 80-213-0915-6 |
| | |
| --- | --- |
| Financial source | Czech Science Foundation, GACR 403/98/1309 |
| Term of running | 1998 - 1999 |
| Realization of data collection | research team of Sociological Laboratory |
| Method of data collection | focus group, questionnaire, interviews |
| Respondents | Number = 300, inhabitants of 3 villages (in each 100 respondents more than 18 years) |
| Topic | labor, family and household, incomes and expenditure, living conditions, small entrepreneurs, relationship, political and social life, restitutions, life values, regional diffrences |
| Publication: | Majerová V. a kol.: Three Czech Villages - Comparison, ISBN 80-213-0848-6 |

---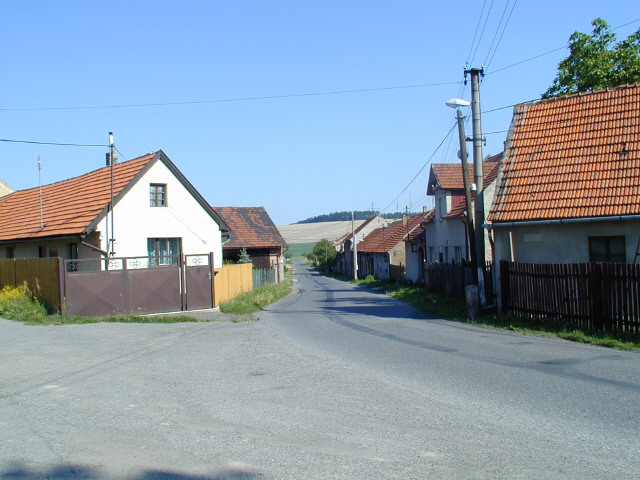 ---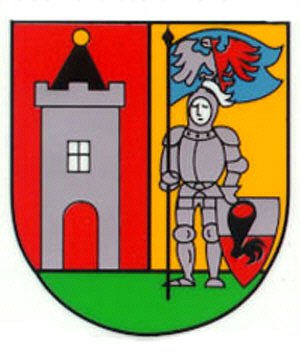 ---